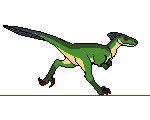 A warm, caring, safe environment for children to learn and discover through play.
We are a GOOD pre-school (Ofsted 2019)
Management committee
​
We are a Community Pre-School run by a committee of volunteers who are elected at our Annual General Meeting held in the autumn term each year. Full details of the Committee members can be found on the notice board. It is essential that we have a Chairperson, Treasurer and Secretary together with several committee members. Being a member of the Committee can be a very rewarding experience. If you are interested in joining the Committee, please speak to Cathy Jowett.
​
Fundraising
​
Fundraising is important to Pre-School as we are entirely self-financing. We hold regular fund raising events which are varied, fun and often a social occasion during which you can meet other people. We look forward to your support at these events. If you have any ideas for fund-raising, please let a Committee member know.
​
Amazon Smile

We are registered with Amazon Smile. This means that we will receive a donation from Amazon for any purchase that anyone makes through Amazon Smile, as long as they nominate Tytherington Preschool as their chosen charity.
It's simple to set up and use: And at no extra cost to you!

1. Always use Amazon Smile instead of the usual amazon website.
2. The first time you log in, you will be prompted to nominate your chosen charity. We are Tytherington Preschool - registered charity number 1040871.
3. Browse and order as you would on the main Amazon website.

Feel free to share with friends and family who might be able to support Tytherington Preschool with their purchases as well!