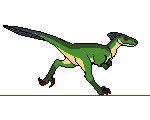 A warm, caring, safe environment for children to learn and discover through play.
We are a GOOD pre-school (Ofsted 2019)
Security
A Risk Assessment has been drawn up for the premises. Each morning a check is made of both the indoor and outdoor areas. The Pre-School is registered to operate in all areas of the village hall.
​
It should be noted on the Registration Form all those who may collect the child and a password given. The staff must be informed of any person other than those named who are collecting. Children will not be allowed to leave with an unauthorised person. Please advise us in the event of someone else collecting your child.
​
Parents/carers are required to sign their child in and out each day.
​
All visitors are required to provide suitable identification to the staff and sign in and out of the visitor's book.