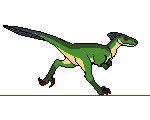 A warm, caring, safe environment for children to learn and discover through play.
We are a GOOD pre-school (Ofsted 2019)
October 2021
Term 2

In term 2 we will be looking at and planning for Fireworks and bonfires, Remembrance and being Thankful, Safety week, Stickman and Christmas.

To enable us to get out and about this term on Friday mornings 10.30-12.00 we really do need a volunteer helper, please sign up on the sheet in preschool or talk to a member of staff, if you can help.
Fundraising and upcoming events
​
Christmas virtual book fair with Lucy from Usborne Books on Thursday 18th November, which will be a Facebook Live event. Also from Lucy there will be a sponsored reading bingo to do over the Christmas holidays. We will send a sheet and further information out to every one later.

We are hoping to organise another movie night, last time it was hugely successful, watching the Stickman in our PJ's drinking hot chocolate. A great get together for past and present children and parents alike. Save the date - Friday 10th December 2021 @ 1630pm.

We have been very lucky to have 3 great prizes donated by local businesses and therefore are going to be selling raffle tickets to be drawn on Friday 10th. Tickets can be purchased through pre school. Three great prizes to be won including a weekends hot tub hire, a meal for two at The Swan, Tytherington and a Christmas hamper.
​
Cooking
​
We are very please to say that we have begun cooking with the children again, and they do seem to be enjoying the experience.
We are cooking on one day a week, but are rotating the day each week, giving all children the chance to participate.
Key Person

Although we are a small setting and all members of staff get to know your child extremely well, we also have a Key Person system in place. A Key Person is the member of staff assigned to your child to help them settle into pre-school and to help ensure that they are happy, well cared for and they will develop a good relationship with your child. You may also choose your child's Key Person as the first point of contact when wanting to discuss preschool matters with a member of staff.

Due to our staff changes your child's key worker may have changed. The Key Person list can be found under the staff identification pictures which are displayed on the small desk to the right of the entrance door.

If you would like more information about the Key Person system, please feel free to contact any of our team.

Recruitment

We are currently still looking for the ideal candidate or candidates to join our team.
We are looking for a Early Years qualified level 3 in, but could except level 2 for the right person. And a lunch time coordinator, with a good knowledge of feeding little people. These roles could be combined subject to the correct qualifications. (lunchtime coordinator only, will not need a early years qualification).
Please share with family and friends and help get the word out.

​
To see more recent news and events, please check out our

Facebook page