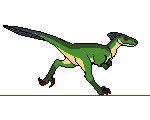 A warm, caring, safe environment for children to learn and discover through play.
We are a GOOD pre-school (Ofsted 2019)
Eating Lunch
*New for September 2021*
We are are excited to announce we are introducing a nutritious, hot, two course meal at lunchtimes. These will be provided by a specialist nursery caterer and comply with Eat Better Start Better regulations. These healthy, balanced meals will be taken from a seasonal menu that rotates every three weeks. Dietary requirements and allergies can be accommodated.
​
The cost of this meal will be included in the lunch hour fee!
​
If you opt out of the lunch provision, you are welcome to provide your child with a healthy packed lunch, but the cost of the lunch hour will remain the same. Due to the increased risk of nut allergies, NO NUT products should be included. We would also strongly recommend that you include a cool pack with your child's lunch, especially in the summer, to keep it cool and fresh.
​
​
Snack time
During all sessions, water is available for the children to help themselves to. At morning snack time children are offered milk or water together with a choice of fruit, vegetables, breads or other healthy snacks. We ask that every child bring in a healthy snack each day to share. During the afternoon sessions, snack time consists of milk or water to drink and a snack such as a biscuit.