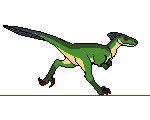 A warm, caring, safe environment for children to learn and discover through play.
We are a GOOD pre-school (Ofsted 2019)
Our priority is keeping our children, their families and our staff safe as we continue to face the challenges of opening during the current Covid-19 outbreak.
​
​
GUIDANCE OVER HALF TERM
We have received guidance from the South Glos Early Years team about whom to notify during half term in the case of a positive Covid-19 test in your child or anyone in your household. Remember that in the case of a positive test, your whole household is required to self-isolate for 14 days.
​
Please read the following document:
MY CHILD HAS SYMPTOMS - WHAT SHOULD I DO?
We have also recently sent out a letter to parents asking them to follow advice in documents provided to us by Public Health England (PHE) and South Glos council (Sept 2020). Please check out these documents below: