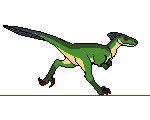 A warm, caring, safe environment for children to learn and discover through play.
We are a GOOD pre-school (Ofsted 2019)
What to wear
Your child will be encouraged to explore different materials such as paint, glue, water, dough and clay, and despite wearing plastic aprons they may get a little messy or wet, so please make sure your child wears comfortable, easily washed clothes. We also request that they bring a change of clothes in a named bag to Pre-School each day.
​
The children take part in physical activities at Pre-School and therefore non slip shoes are recommended, velcro fastenings make it easier for the children to be more independent when it is necessary to remove their shoes. We request that the children do not wear 'flip-flop' type shoes
​
The Pre-School has a set of wellies and waterproof dungarees for use when playing outdoors, as we may still wish to take the children out when the grass is wet. Please send a named coat appropriate for the weather.
We have recently introduced an optional Pre-School 'uniform' of a polo shirt and sweater with the Pre-School name and logo on. We keep stock of these in the Pre School so please enquire within if you would like to purchase. Polo Shirts are £8 and Sweatshirts £10.