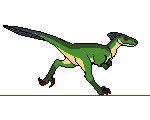 A warm, caring, safe environment for children to learn and discover through play.
We are a GOOD pre-school (Ofsted 2019)
Our aims
To provide high quality care and learning experiences for all our children.​

To have good communication with the parents/carers to enable us to plan activities to include those that interest the child away from the setting and to include the parents/carers in their child's progress and development at pre-school.

To provide varied, flexible and stimulating activities at each session which will meet the individual needs of every child, using both indoor and outdoor areas.

To provide a safe and happy environment in which every child can play and which guides child development.

To encourage each child to become independent in all that they do and to feel safe and confident in the care of other adults.

To encourage each child to explore his/her world with enthusiastic, inquiring and creative minds, building on his/her own natural curiosity.

Maintain links with other childcare providers and with the infant/primary schools that the children will eventually attend.

To achieve a service which provides equality of opportunity and freedom from discrimination on grounds of race, sex, class or disability in both the service provided and the employment of staff.

To ensure all staff have the opportunity to develop professionally through training opportunities.