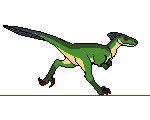 A warm, caring, safe environment for children to learn and discover through play.
We are a GOOD pre-school (Ofsted 2019)
Tytherington Pre-School is a beautifully unique setting within Tytherington village itself. The Village Hall boasts two fully equipped halls which we have use of, as well as a spacious walled garden and hard stand area. The pre-school takes children from 2 years on all their sessions.

Tytherington Pre-School is a Registered Charity and a member of the Pre-School Learning Alliance which was formed to support and advise groups working with under-5s and their carers throughout the country. The Pre-School has adopted the Pre-School Learning Alliance Constitution, a copy of which is attached to the Pre-School notice board.
​
The Pre-School is registered to accept Nursery Education Grants (for all children following the term in which they are three years of age for 15 to 30 hrs a week) and Childcare Vouchers via your Employer.
​
The Pre-School is registered with Ofsted; a copy of our registration is displayed on the notice board together with our insurance certificate. You can view our 2019 inspection report here.
​
https://files.api.ofsted.gov.uk/v1/file/50057171
​
The Pre-School maintains a minimum ratio of 1 adult to 8 children aged 3 – 5yrs and 1 adult to 4 children aged 2- 3yrs at each session.
​
We ensure that our provision meets the needs of each individual child, and takes into account any special needs a child may have, working to the requirements of the 1993 Education Act 9 and The Special Educational Needs and Disabilities Code of Practice (2014). We will work with individual children in the provision with additional support through the Early Years team at the Local Authority.
Cathy Jowett
Pre-School Manager

Designated Safeguarding Lead

NNEB

Paediatric First Aid 2018

Food Hygiene 2016

Advanced Safeguarding 2018
​
Laura Driver​
Pre-School Deputy Manager

Safeguarding Deputy

Health and Safety Officer

NNEB

Paediatric First Aid 2019

Advanced Safeguarding 2019

Food Hygiene 2015
​
Chiyo Woodward
Pre-School Assistant

Safeguarding - Child Abuse and Neglect (Core)

DBS registered